ICRP 2023 Japan | ICRP 2021+1 Canada | ICRP 2019 Australia | ICRP-ERPW 2017 France | ICRP 2015 Korea | ICRP 2013 UAE | ICRP 2011 USA
---

6th International Symposium on the System of Radiological Protection
Vancouver, Canada
|
7-10 November 2022
ICRP 2021+1 consisted of four days of programming that attracted around 500 experts from over 40 countries. The overarching theme Radiological Protection - The Next Generation reflects the need to review and refine the System of Radiological Protection over the coming decade to ensure it remains fit for purpose for the next generation, and highlights the importance of innovation and involving the next generation in this pursuit.
Abstracts Coming Soon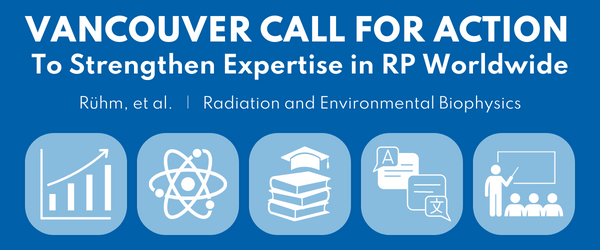 SPONSORS
Thank you to our sponsors for supporting ICRP 2021+1, the 6th International Symposium on the System of Radiological Protection.