Recommended citation
ICRP, 1992. Principles for Intervention for Protection of the Public in a Radiological Emergency. ICRP Publication 63. Ann. ICRP 22 (4).

Abstract - The International Commission on Radiological Protection first set out general principles for planning intervention after an accident over short times and generally near to accidents in ICRP Publication 40 (1984). This document updates and extends the earlier publication and includes quantitative guidance on intervention levels. This guidance covers the introduction of such protective actions over very short times, their introduction and continuation following periodic review over protracted timescales lasting perhaps years and intervention over larger areas. All accidents are different, as are the approaches of national organizations having responsibility for response to an accident. It is intended that these general guidelines should be translated into appropriate emergency response plans by competent national authorities.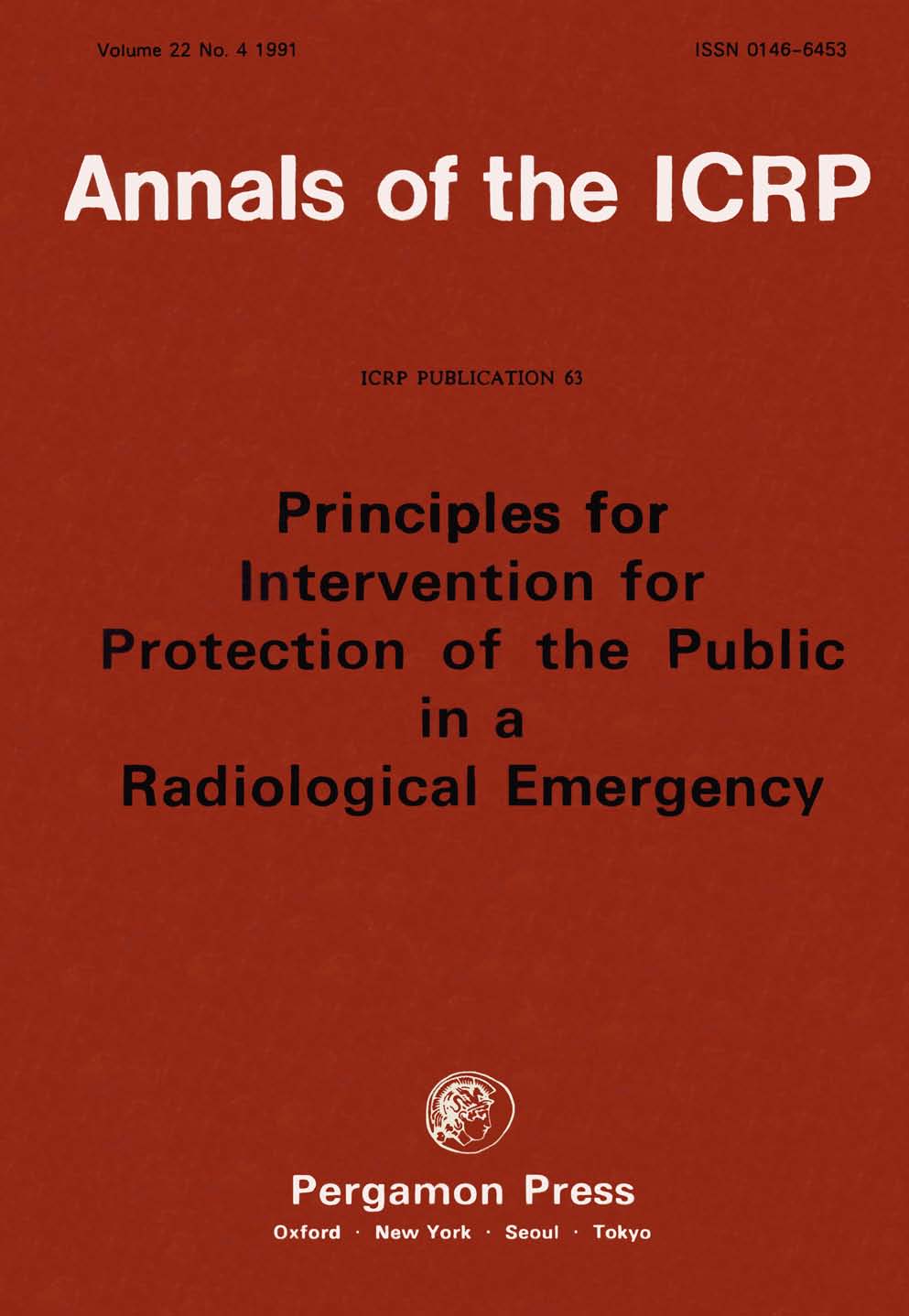 Download PDF
Translations
日本語
(Japanese)